All you need to know before Brain Bar 2023
For you to have a smooth experience, we have gathered a bunch of information we thought you might like to know before the festival.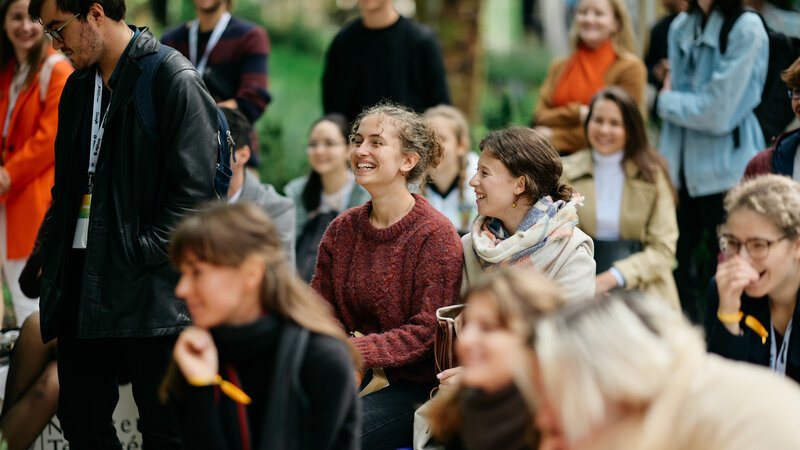 Gates open at 8.30 a.m. on Thursday and 7.30 a.m. on Friday. The first talks start at 9 a.m. on both days, but if we were you, we wouldn't miss the incredibly unique Techno Yoga session on Friday morning at 8 on the Catalyst Stage.
Sleep Scientist Sophie Bostock starts on the Vision Stage at 9 a.m. Outside, the program starts at 10.05 a.m. with a conversation on Budapest's future between district mayor Tamás Soproni and national chief architect Regő Lánszki, and several more programs across our 5 stages.
By public transport: If you'd like to take public transport, you have several options. Among other routes, you may take...
trolley bus number 70 until Olof Palme sétány,
metro line 1 or bus 105 or 210 and get off at Hősök tere (Heroes' Square),
or bus 5, 7, 110, or 112 and get off at Stefánia út / Thököly út.
By car: In the spirit of protecting the Earth, please try to minimize your carbon emissions. However, if you choose to arrive by car, there's an underground car park at the Museum of Ethnography, just a short walk from the venue. Please note that it is not free of charge.
In case you have received a ticket, upon arrival, please validate it at the Registration Point and exchange it for a wristband. These will be checked at the entrance of the Vision Stage.
You'll receive a beautiful program booklet as you arrive, however, for any updates, please make sure to download our application.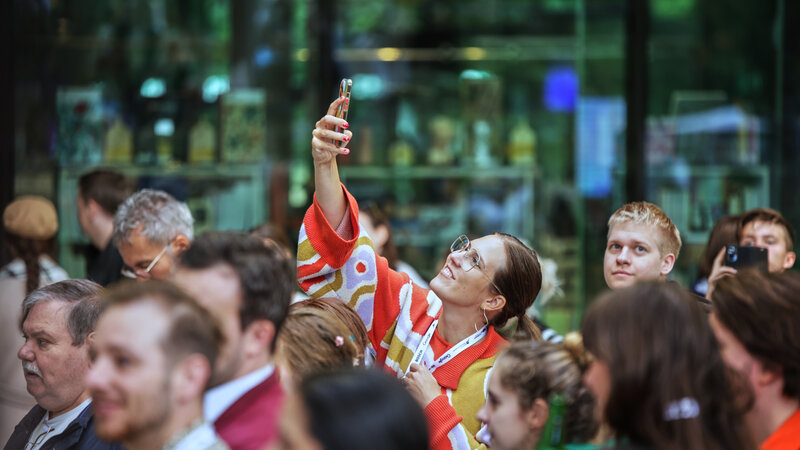 We definitely recommend checking out our food truck alley. We have amazing partners with quality selection, and great attention to not harming the environment. For the sake of staying hydrated, bring a water bottle and refill whenever you need to near the venue.
What are some of the facilities you can use at the House of Music?
Link kopieren
Cloakroom usage is free of charge at the House of Music. Additionally, lockers are available on floor -1.
If you'd like to recharge your phone, you can visit the Library stage for socket outlets and plug in your own charger.
Restrooms are located on each floor of the House of Music.
My friends don't have a ticket to Brain Bar but I'd love them to join. What do I do?
Link kopieren
If they'd like to have the chance to see all the sessions of Brain Bar, daily tickets and all-festival passes are still available on our website. Other than this option, the whole venue other than the Vision Stage is free to attend for anyone without a ticket. What is more, we have decided to open up the Mind Over Matter block from 17.45 on Day 2 for anyone to enter the Vision Stage area.
How do you make sure to stay as environmentally friendly as possible?
Link kopieren
Bring back your Brain Bar badge for reuse in the upcoming year!
Utilize Recobin's cartboard containers.
Carry a reusable bottle to refill at the park's drinking fountain.
Opt for the most eco-conscious transportation methods, including public transport and shared mobility systems like MOL Bubi and Limo.
Do not damage the potted plants - they are part of the decoration, but they will also stay alive and help clean our air in the future!
Thank you so much for coming to the festival. We promise we'll live up to your trust - it's gonna be amazing! See you there!