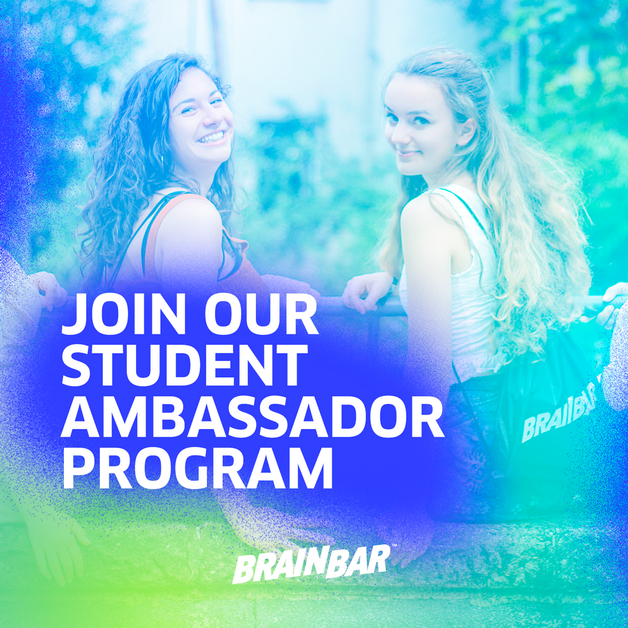 BRAIN BAR STUDENT AMBASSADOR PROGRAM
Brain Bar is a global platform for those who shape our future. Our purpose is to connect the most creative people and tell the story of tomorrow together. We invite you to join us in this journey and help our message to be delivered to our audience.
As a Brain Bar Student Ambassador, you will be representing our brand at your university while gaining meaningful insights of the event industry. You can develop yourself both on a personal and professional level while we guarantee that you will have fun!
For more details of the program please read our Program Details!
BRAIN BAR STUDENT AMBASSADOR PROGRAM
You can apply by filling out the below: