Pixar's Creative Genius on Stage at Brain Bar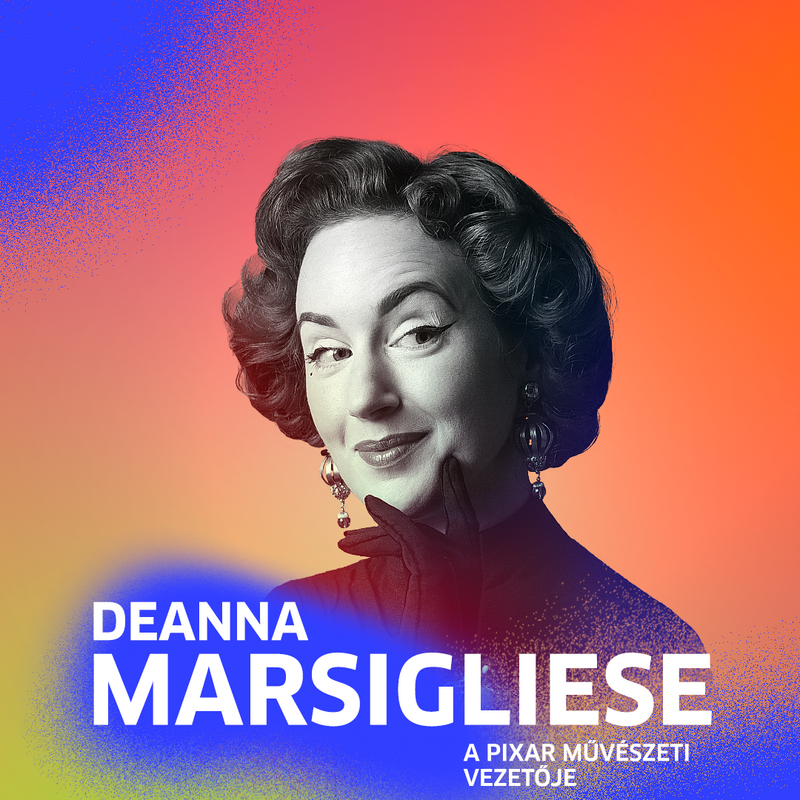 Join Pixar's Art Director, Deanna Marsigliese, who worked on Inside Out and Toy Story 4 at this year's Brain Bar. We'll also bring to Budapest the designer of autonomously "thinking" clothes, the researcher of nanorobots implanted in humans, and the creator of shoes designed with artificial intelligence. The future will be back in the stunning capital of Hungary on 29-30 September. This year, we open a time portal in a new venue, the multi-award-winning House of Music, Hungary.
If you've been to Brain Bar, you know that we don't shy away from sensitive topics, taboos or heated debate. And if you've never been, don't miss it this year, as we focus on the most important issues facing humanity. Among other things, we selected topics such as the manipulative influence of big tech companies and social media influencers on our generation, the changing concept of security in the 21st century and the future of the metaverse. You'll have the chance to discuss all these with some of the world's leading thinkers!
This year's speakers include Deanna Marsigliese, Pixar's Art Director who worked on Luca, Inside Out and Toy Story 4, and will transform our perception of the future of the film industry. You can catch the Canadian scientist Dan Breznitz, perhaps the most prominent and effective developer of our time and author of award-winning books, who will debunk popular myths about innovation. At Brain Bar you'll meet Nuno Martins, who saves lives with nanorobots implanted in humans. Greece's former leather-jacketed finance minister, the internationally acclaimed Yanis Varoufakis, will make a passionate speech against the cryptocurrency utopia. Péter Érdi, world-renowned Hungarian neuroscientist and author of best-selling science books, will come home to Budapest from Michigan. He predicts a return of the culture of repair in the 2020s, after the culture of disposability, which could offer hope in a world falling apart. See for yourself what the fashion of the future will look like: empowered by your brain, but almost autonomous and health-conscious. At least, that's what futuristic fashion designer Anouk Wipprecht's robotic clothes are like, which you can see for the first time in Hungary at Brain Bar. Lysandre Follet, a sneaker designer who calls artificial intelligence his creative partner, is coming to Budapest. He designs the shoes worn by elite athletes, loved and collected by the masses. He believes the computer opens up new creative channels. At Brain Bar he explains how.
These are just a few examples of the nearly one hundred speakers who will question everything we thought we knew about the future. We hope you're ready, because we want you to play an active role this year! You can even join the performers on stage to ask them your questions or engage in debate.
Join us for two days of future-shaping adventure and debate the most pressing issues with the world's most influential thinkers in a breathtaking setting!